TERMS AND CONDITIONS
We are Intechra Consulting Ltd. We are an internet envelope retailer. conquerorpaper.com is one of our many internet envelope trading domains along with DiscountEnvelopes.co.uk and MyEnvleopes.co.uk.
Terms & Conditions All disputes to be arising from transactions, purchases and contracts with Intechra Consulting Ltd shall be determined and governed by English Law. All goods and products remain the sole property of Intechra Consulting Ltd until paid for in full. Orders placed with Intechra Consulting Ltd shall not be binding unless Intechra Consulting Ltd accepts them. Whilst every effort will be made to effect deliveries and maintain prices quoted, Intechra Consulting Ltd has the sole right to vary prices and deliveries. All goods must be paid for before dispatch. Unless otherwise agreed in writing, payment date must be as stated, all payments must be made in Pounds Stirling. Intechra Consulting Ltd have the right to delay or cancel delivery. All prices quoted on this site exclude VAT and Delivery. These prices are given at the checkout stages.

Dispatch Deliveries will be dispatched within 1 - 5 days. If there is a problem with any part of an order we will try to let our customers know, either by telephone, fax, email or letter. We can only dispatch to a full postal address. No PO Boxes please.

Deliveries. All items are despatched by Private Carrier and will therefore require a signature. If no-one is available to sign for the parcel, it will be returned to our Carriers Depot and a calling card will be left by the carrier with a contact telephone number for your local depot, for you to rearrange delivery or collect the parcel personally from the Carriers Depot. If uncollected after 3 days the parcel/parcels will be returned to us. The customer will incur the costs of the return delivery charge to Intechra in Leeds West Yorkshire and it will be up to you to contact us to arrange for redelivery (for which you will have to pay the postage costs again) No exceptions will be made, please ensure you provide us with a delivery address which has someone available to accept delivery throughout the day. By placing an order with Intechra Consulting Ltd you agree to these conditions. We reserve the right to revise the postage charges, if this is necessary, we will contact you with the quotation before your order is processed.

Payment. We can accept the following credit/debit cards online as method of payment PayPal, Visa, Mastercard, American Express, JCB, Maestro or Solo.
Returns. At Intechra Consulting Ltd there my be occasions whereby you may want to return items. If for any reason you are unhappy with your purchase you can return it to us in its original condition within 10 days of the date you received them (with any seals and shrink-wrap intact) and we will issue a full refund for the price you paid for them. Please Note: We can only accept opened items if they are faulty. Postage returns are entirely at the expense and responsibility of the customer. No exceptions will be made.

Cancellations. Under UK law you are entitled to a "cooling off" period after placing your order. You may cancel your order without giving a reason and return your goods within 7 working days of receiving the goods. Customers will receive a full refund of all charges other than postage. Goods must be returned as new and unused. Where goods are supplied in sealed packs or containers, the packs or containers must be unopened. This does not apply to bespoke made items The cost of and safe return of the goods is the responsibility of the customer. You are advised to obtain a proof of postage from the post office. We are not responsible for the loss of any items during return transit.
General. Coloured envelopes, card & paper by their nature have a tendency to fade, some colours more than others and in particular recycled papers. It is important when storing or displaying envelopes, card & paper to avoid direct exposure to sunshine or bright lighting systems. Colours may be subject to change. If you are unsure about any of the above please contact us for further information. One of our staff will be more than happy to answer any questions you may have. By ordering from this website, completing an Intechra Consulting Ltd via our online order payment facility or via telephone orders you automatically agree to these terms, if you are in any doubt about your rights please contact us before placing your order. A written copy of our terms and conditions is available to any customer free of charge to a UK postcode.

Regards,
Managing Director of INTECHRA CONSULTING LIMITED
17 Langtons Wharf
The Calls
Leeds
LS2 7EF
Tel: 0207 352 2268
Fax: 0113 244 9400
Email: Conqueror@discountenvelopes.co.uk

TRADITIONAL
+44 (0) 208 144 9922

CONQUEROR@DISCOUNTENVELOPES.CO.UK

DISCOUNT ENVELOPES
AIREPLACE MILLS
KIRKSTALL ROAD
LEEDS LS3 1JL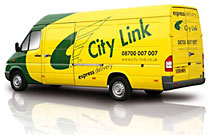 SOME OF OUR CUSTOMERS
SOME OF THE WORDLS BIGGEST NAMES
REGULARLY USE CONQUEROR ENVELOPES.

CALL US TODAY ON 0207 352 2268
TO SET UP YOUR OWN PRIVILEGED
BUSINESS USER ACCOUNT

METHODS
: TEL

: EMAIL

: ADDRESS
DELIVERY
ALL STOCK ITEMS NEXT WORKING DAY & FREE DELIVERY ON ALL ORDERS OVER £75